The PaintBox Accepts Afterpay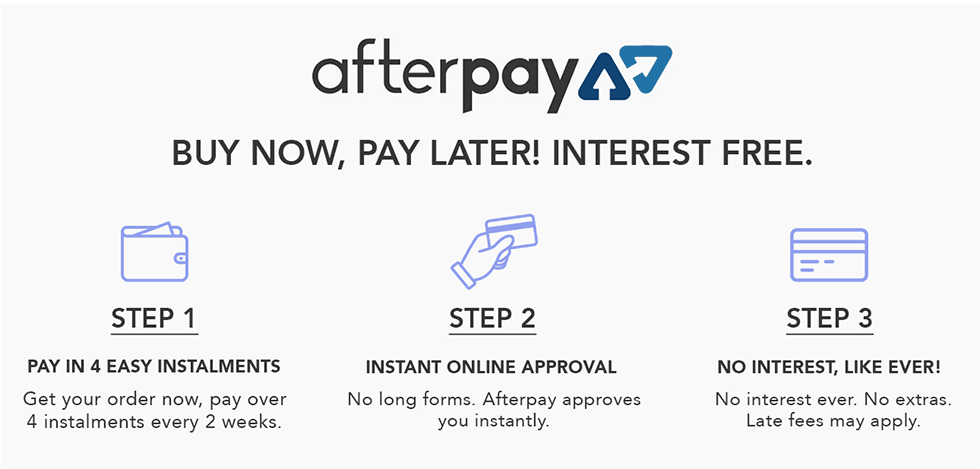 Yes you can Afterpay Online & Pick Up Instore!
Afterpay splits your payments over four equal installments due every fortnight. Nominate the debit card or credit card you want to use and schedule automatic payments for you.
 Get approved instantly and securely. Our credit limit is $20,000.
No long forms or detailed personal information. Afterpay simply uses your nominated bank card to process your application on the spot.
Enjoy your Art Supplies Right Now!
Afterpay takes care of the rest. They will remind you when payments are due and will process your payments automatically. Next time you use Afterpay, we'll have all your details saved and ready to go!
For more information please go to the Afterpay website here