ART SUPPLIES
DISCOUNTS & REWARDS
For artists of all levels! Delivering right across Australia and New Zealand.
SHOP BY CATEGORY
Buy your art supplies online and take advantage of our many specials.
Or give us a call on (08) 8388 7776 and place your order.
The PaintBox is an Art Supplies Shop run by artists for artists, we provide technical advice on all areas of art. We carry the widest range of traditional and progressive art supplies including pigments & raw materials, paints, drawing & calligraphy, brushes & tools. Additionally, we also stock mediums & grounds, soft pastels, canvases & surfaces, paper & pads, easels & furniture, printmaking and much more. Our art supplies are available online and we deliver materials anywhere!
Renowned for our art classes and the calibre of our artist-teachers, whether you are a beginner or a professional you will find The PaintBox's classes informative and enjoyable. For more information, click on classes in the menu bar above or check out our available classes in the calendar in the footer below. You can also check out our Facebook page for latest updates on our events and classes.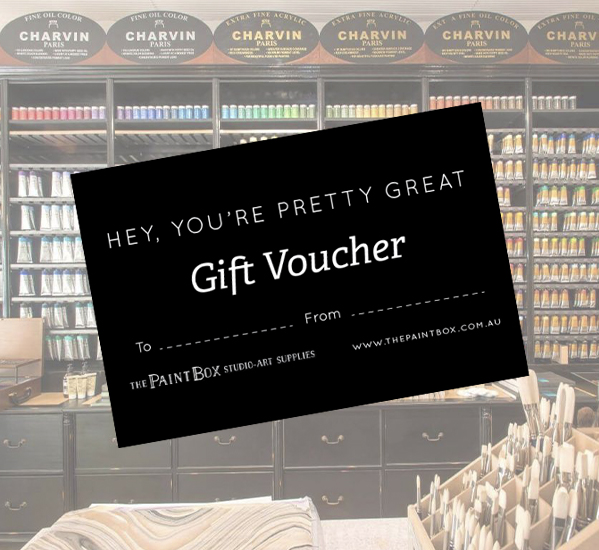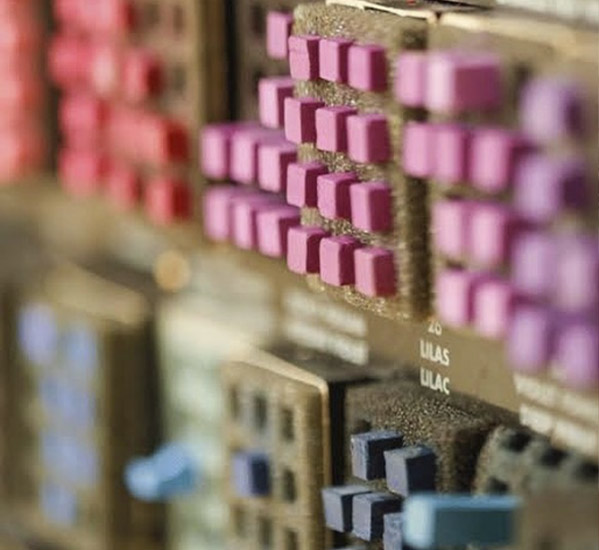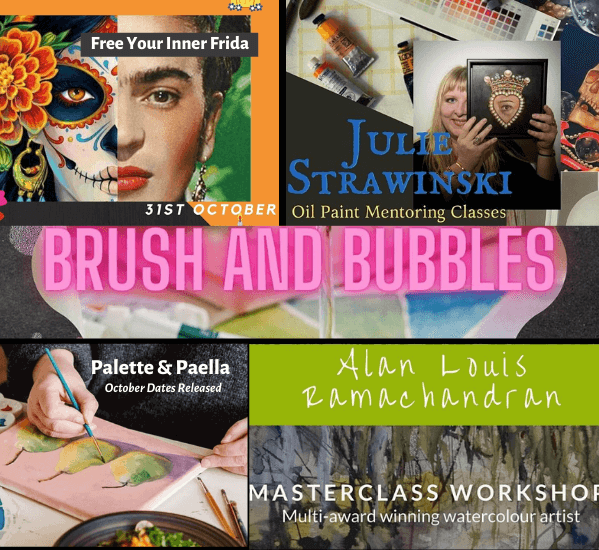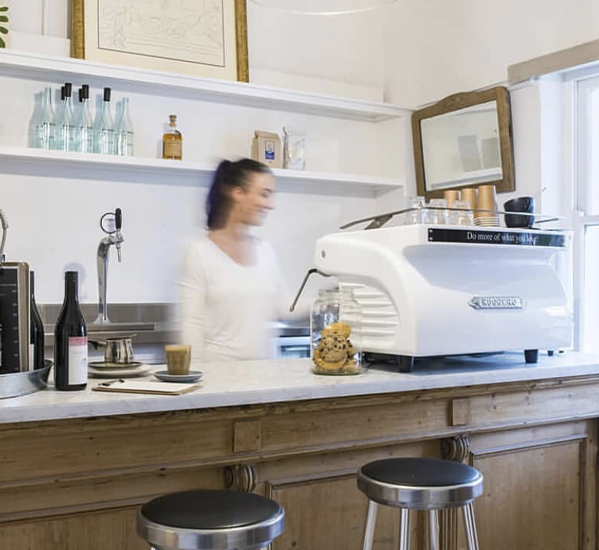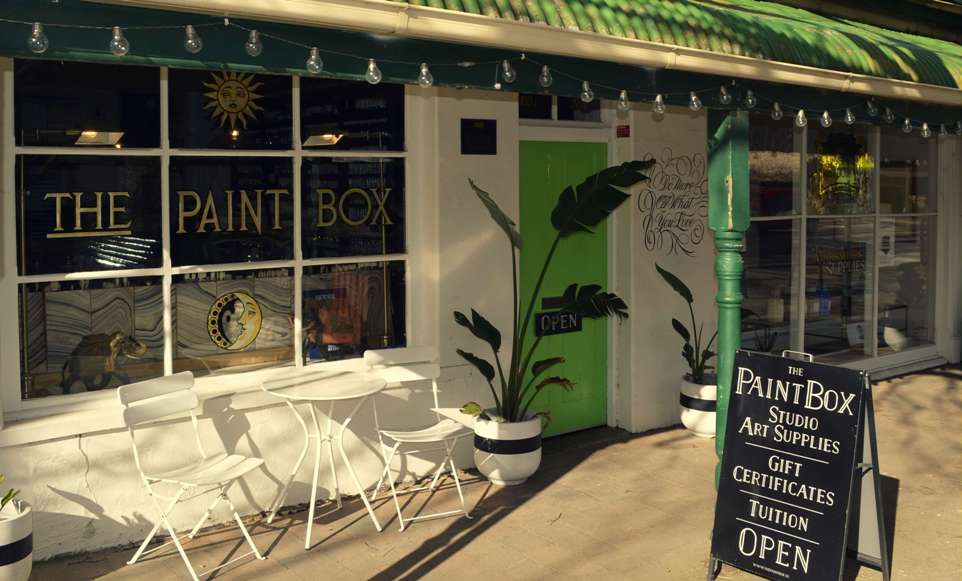 The PaintBox
The PAINTBOX is a discount art supplies shop with a difference! Dated 1839 The PaintBox is one of the oldest continuously operating shop premises in Australia. The heritage listed shop with its old fashioned display offers easy viewing of tubes of paint, brushes and myriad other art supplies. The cabinetry & shop fittings are a wonderful mix of display cabinets from a sweet shop on the Channel Islands; cabinets from an apothecary in France and drawers from The Maritime Museum of Tasmania.
To make it all work together, imagination and craftsmanship have joined hands. We love the result, so do our customers! Our first-time visitors are always mesmerised with the way the art supplies are displayed. Moreover, because the stock is so easily perused, artists keep coming back. Come and have a look.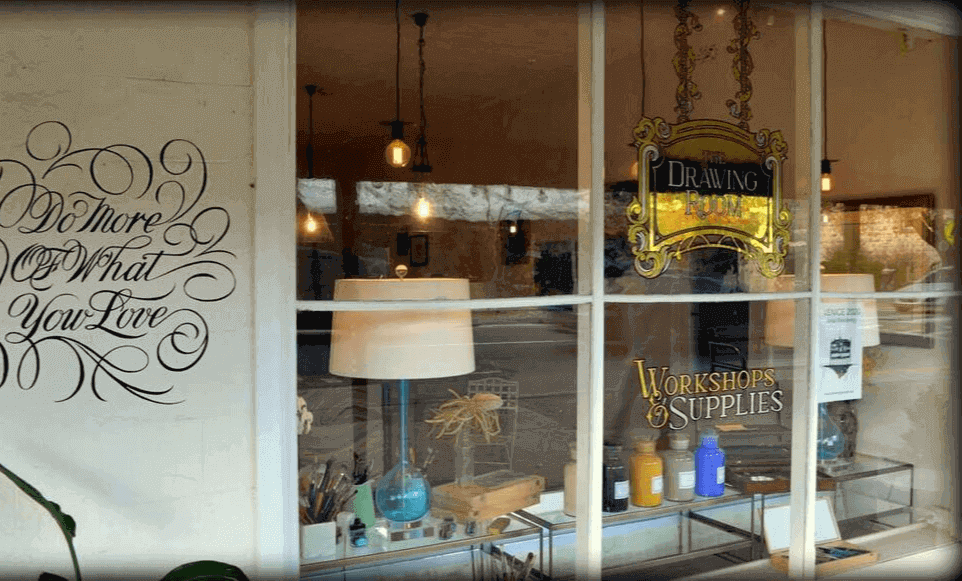 The Drawing Room
The DRAWING ROOM is a heritage listed, light-filled Art Gallery where artists in residence can be found and where exhibitions and artists' works are displayed.
Alongside the Drawing Room is The Little Bar, a heritage listed cafe and wine bar, operated in collaboration with The French Wine Centre. Next to The Little Bar are professional art studios where art classes and events are held. The PaintBox is the only fully Licensed Art Shop that we know of, serving traditional, progressive and natural French and Australian Wines and Beers, very good coffee and small plates. The Little Bar and Studios open out onto a gazebo and the original shop garden where events, catering, and functions are held.